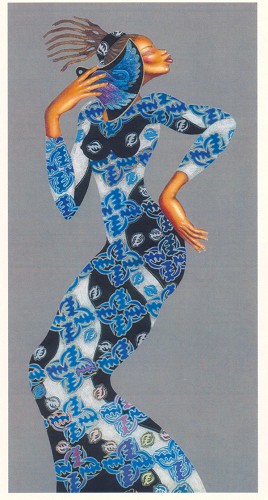 Charles Bibbs Lady Locks Remarque
Status: Only 1 Available | Condition:New | Edition:Limited Edition | Dim:19.75 x 27 | Charles Bibbs | Ladybr
Price:$800.00
Availability: Yes as of Date: May 8, 2021
Charles Bibbs / Poncho Lady Locks Remarque
is eligible for layaway in 3 equal payments of $266.67 over 60 days.
5/8/2021 $266.67 1st payment
6/7/2021 $266.67 2nd payment
7/7/2021 $266.67 3rd & final payment
payments are automatically deducted from your credit card.
As an option you may also pay for Charles Bibbs / Poncho Lady Locks Remarque using Paypal. Please note that all orders must be delivered to a physical address verified by Paypal or Google. This PayPal option is not applicable to orders to be delivered to Military or International orders.
Product Details
Lady Locks Remarque - Collaboration with Larry "Poncho" Brown
Limited Edition 150
Artist Bio
Collaborations featuring the combined talents of world renowned artists Charles A. Bibbs and Larry Poncho Brown have been well received. Their popular images have been some of the most sought after collaborations ever reproduced in the African American art realm. The collaboration concept has been taken to a new level of sophistication over the past decade. Imagine the prospect of having a collectable work of art conceptualized, created, painted and signatured by two of the most influential creative minds in the contemporary African American artworld today.